Little Explorers Day Nursery is located on the site of the Streetly Association. We received a "good" from Ofsted in 2021.
Little Explorers Day Nursery is family run business. We are highly qualified and experienced in working with young children; as are all of our staff. We provide high quality care to help your child develop to their full potential; catering for children from birth up to 5 years old.
We are committed to working in partnership with parents and families when providing for the needs of your child whilst in our care; and to ensure they are happy and content.
Parents Reviews
 My daughter is really happy at nursery and has come along so much since being there. She sings loads of songs to me which she's learnt. She started nursery the first term after turning 3 and still showed no interest in using the potty/toilet. The team fully supported us and encouraged her every day and she picked it up within a couple of weeks. I had a phone call and update at the last parents evening and it was informative and comprehensive, something I wasn't expecting and was great to receive. I love the Baby Days and Tapestry apps as the team updates on what my daughter has done and eaten in the days so we can talk about this at home. I would highly recommend. All the workers are friendly and polite and have a smile on their faces every day. Lucy Kelly 2021

Where do I even start with how fantastic this nursery is? My son has been attending since he was 12 months old and the care he has had could not be better. All staff are so polite and kind. The nursery itself is always clean and has great facilities with lots of indoor and outdoor space. The variety of food he eats is perfect, great choice. All staff are excellent at their jobs and my son has had two key workers who I just think are both the most lovely girls who put in so much effort with my boy and keep him on track with his learning. Also, a big thing for me is how good the communication is, I always know everything I need to. Thank you Little Explorers Day Nursery! Hannah Bevan 2021

I've been very impressed with the nursery/preschool. My daughter's development has come on so much in the 15 months she has been there. The staff are always very friendly and approachable and any questions are always easily answered and any issues sorted straight away. The nursery always keep me up to date with what my daughter has been doing and eating through her online journal which is brilliant considering we have limited face to face contact at the moment. My daughter loves attending and asks to go as she enjoys playing with her friends. We are very lucky to have such a great nursery so local. The way they have handled the pandemic has been great and I want to thank them for this as I know it's a stressful environment for all the staff at the moment given the contact they have with many children. My youngest daughter will be starting shortly and I'm looking forward to seeing her develop in the same way. Charlete Murcott 2021

Little Explorers Day Nursery is fantastic. My Son has been there since he was 7 months old and is now in Little Explorers preschool. My Son has built wonderful relationships with all of the staff at the nursery; not just his key workers – very cliche but it really is like a family. Fantastic staff, brilliant facilities and they provide wonderful opportunities for the children – walks to the local library, walks to Sutton Park, music classes etc. I am so pleased we chose Little Explorers for our Son – we will be so sad when he leaves to go to school this Summer. Emily Kramer 2021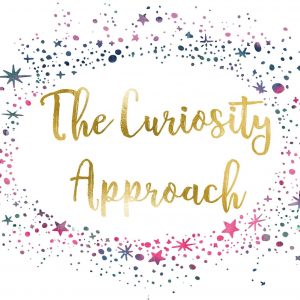 The Curiosity Approach helps the child expand their play and their imagination. The Curiosity Approach uses everyday objects that you have at home to help the children imitate what they see you do. This could be using china crockery sets instead of plastic; this encourages the children to mimic and replicate the actions they see using real things rather than pretend. It also helps the children respect the resources as there is a consequence if they decide to throw a china plate, it will smash! There will also be lots of natural objects for the children to play with as these can be anything they want them to be.
Not only will the environment be changing but the staff's delivery will be too! They will be helping the children to investigate these new changes to the environment by role modelling ways of playing. The staff will encourage the children to think more about what they are doing by asking questions and giving them ideas of how to extend their play. I wonder…